California Further Limits Employer Use of Applicant and Employee Criminal Background Checks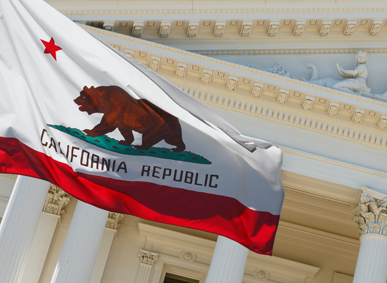 California employers who choose to utilize criminal background checks during their hiring process should be aware of recently proposed regulatory changes to § 11017.1 of the California Fair Employment and Housing Act (FEHA). These draft revisions, made by the Civil Rights Council of the California Civil Rights Department in response to written comments received after a 45-day public comment period, were released on December 15, 2022 and are anticipated to be given full legal effect.

California began regulating employer consideration of applicant criminal history under § 11017.1 in 2018 by prohibiting employers from either inquiring about a prospective employee's criminal conviction history prior to providing a conditional offer of employment or denying an offer due to conviction history without first conducting an individualized assessment (identifying the specific job duties that cause the conviction to disqualify the applicant). The Council's draft revisions further limit an employer's use of criminal background checks and are summarized below.
First, in a proposed Introductory section, the Council clarified that no employer is under a legal obligation to conduct criminal background checks (with some limited exceptions) and those who elect to do so must comply with the applicable regulations. Applicants who experience a hiring process that fails to abide by these regulations have the Fair Chance Act available to them as a remedy, and a valid claim may lead to either departmental investigation of the employer or the individual obtaining an immediate right-to-sue notice. The Council's revisions also expand the definitions of an "applicant" and "employer" for purposes of criminal background checks: any "existing employees who have applied or indicated a specific desire to be considered for a different position with their current employer" are now included in the definition of "applicant," and an employer is further defined as "any direct and joint employer; any entity that evaluates the applicant's conviction history on behalf of an employer, or acts as an agent of an employer, directly or indirectly; any staffing agency; and any entity that selects, obtains, or is provided workers from a pool or availability list."
While the FEHA contains certain exceptions to the prohibition on inquiring about and using criminal history, the Council's revisions limit the applicability of these exceptions to employers or their agents that are required by law to conduct criminal background checks. An employer will not be exempt from FEHA's regulations if a separate entity, instead of the employer, is required to conduct the criminal background check. Additionally, employers are not absolved of liability simply because an applicant voluntarily offers information of their criminal history; employers are forbidden entirely from considering certain categories of criminal history and cannot consider any type of conviction history information prior to furnishing a conditional offer. Where workers are supplied by a union hiring hall or labor contractor, employers cannot inquire into or consider the criminal backgrounds of the workers (unless exempt), and a nonexempt employer will violate this section by establishing with the contractor or hiring hall a blanket refusal of individuals with a conviction record. Further, labor contractors and union hiring halls considering current employee conviction history for job availability are now required to re-comply with the initial hiring provisions, i.e., an individualized assessment with appropriate evidence prior to the denial of work.

Under the existing regulations, an employer must conduct an individualized assessment prior to rescinding a conditional offer of employment based on the applicant's criminal background check and cannot rescind the offer unless the assessment provides evidence of a "direct and adverse relationship" between the duties of the position and the applicant's conviction history. The Council's revisions expanded on the meaning of a direct and adverse relationship by defining "any benefit, privilege, or right possessed by the applicant that would be necessary for the position to be performed by a licensing, regulatory, or government agency as probative that the conviction history is not directly and adversely related to the requirements of the job."
When conducting an individualized assessment after a conditional offer, the Council's revisions now mandate that an employer consider any evidence of mitigating circumstances or rehabilitation the applicant voluntarily provided, even if it was provided prior to the assessment. However, an employer cannot require an applicant to submit this type of evidence; after an employer has notified an applicant in writing of the decision to rescind the offer, the applicant has the option to submit evidence and must do so voluntarily. Although a nonexclusive list, the Council's revisions establish the following factors as potential evidence of rehabilitation or mitigating circumstances: whether the applicant was incarcerated and, if, so, the applicant's behavior during incarceration; the applicant's employment history since conviction or the completion of the sentence; engagement with community and volunteer work; and a catchall "other" category.
Lastly, the Council's revisions prohibit employers who are receiving a work opportunity tax credit (WOTC) from disseminating any WOTC forms for a purpose other than receiving the tax credit. Additionally, employers are now required to maintain "any forms, documents, or information used to complete the forms described" in the WOTC program in confidential files separate from the applicant's general file.
As the law in this area continues to change, employers should be aware of whether their processes, policies, and procedures remain compliant with California's new requirements. Contact your Kunzler Bean & Adamson attorneys for a privileged review of your hiring process.